Purdue University - - - TuTh 4:30-5:45pm Wang Hall 2579 -- Professor Kartik Ariyur

Innovation and Problem Solving with an emphasis on TRIZ tools
https://engineering.purdue.edu/ProEd/App/courses/course?name=innovation-problem-solving-emphasis-triz-tools

The prerequisites are linear algebra, differential equations, and basic probability or consent of instructor. It will be on both in class and online. The course has been endowed by an alumnus with the hope of stimulating significant innovation. The hope is we will get a good bit of online attendance from people in industry who have longstanding unsolved problems. Those were the people who benefited most when I taught the material in industry in a far more rudimentary form than what I have now. Those working to formulate their research problems (MS/PhD theses), or senior design projects will also benefit significantly in developing several workable solution approaches.
Highlights of this semester's class include:
One student developed a predictor for the value of Bitcoin using the methods in the class ( as part of his class project), and has been predicting the trends better and better over the past two months.
Another student has developed ideas for 4 publications--he is just beginning his PhD and using the TRIZ project to speed up his thesis work and maximize its impact.
Another student has figured out many novel solutions for water recycling, and yet another has figured out new gas turbine combustor controls. In the class assignments/quizzes, students have managed to pose some fundamental problems in mathematics and physics in a TRIZ setting, opening up the problem to many lines of systematic attack (such as the construction of novel materials, or the solution of Beale's conjecture, which is s generalization of Fermat's conjecture).
Read more: Innovation and Problem Solving with an emphasis on TRIZ tools - Spring 2018
Updated: 6 November 2017
Dear TRIZ Colleagues,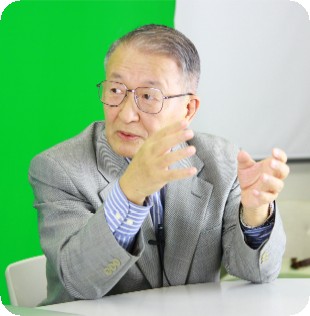 From : Toru Nakagawa, Professor Emeritus, Osaka Gakuin University
"TRIZ Home Page in Japan" has been updated yesterday (Nov. 5) in English and in Japanese pages.
http://www.osaka-gu.ac.jp/php/nakagawa/TRIZ/eTRIZ/
[1] On the 19th Anniversary of "TRIZ Home Page in Japan": (Editor Toru Nakagawa)
I am very grateful to you, authors and readers around the world, for your continuing support.
[2] Paper: TRIZ,The Development and Dissemination in Industries in China
Runhua Tan (Hebei Univ. of Tech., China) presented at TRIZCON2017
Under the powerful support by national and regional governments, a national research center of Hebei Univ. of Tech. has about 200 researchers and about 200 PhD students, and has been devoted for the development of a system of innovation methods with TRIZ at the core and for the mass dissemination of it into industrial companies.
Surprising scale of promoting organization and very effective training practices !!!
[3] Letters from Readers(Aug. - Oct., 2017)
From 5 overseas readers, and from 7 Japanese readers. Communications and discussions.
--------------------------------------------------------
[1] On the 19th Anniversary of "TRIZ Home Page in Japan":
(Editor Toru Nakagawa)
This Web site "TRIZ Home in Japan" celebrates its 19th Anniversary on Nov. 1.
I am very grateful to you all, including authors, translators, and readers in Japan and around the world, for your continuing support.
This site serves as an open forum of information exchange for better understanding and usage of Creative Problem Solving Methodologies.
Initially, I intended to introduce TRIZ, a Russian-based methodology for mostly technological areas, but year after year the scope of this site became wider and deeper along with the development of such methodologies.
TRIZ itself has evolved to wider application areas including business and marketing, and has been spreading widely in the world.
My own research has extended to USIT as an easy-to-learn TRIZ, the Six-Box Scheme as a new paradigm of creative problem solving, and CrePS (General Methodology of Creative Problem Solving) which intends to integrate and unify various methods by using the Six-Box Scheme.
Since 2015, I have been trying to apply them to social problems, especially for revealing the fundamental contradictions in Human Culture and investigating the relationships of Liberty-Love-Ethics.
Thus the scope and contents of this site have been slightly changing as a result of natural evolution.
This site is meant to openly publish information and communications on a not-for-profit basis.
Though I have been operating this site as a volunteer, this site is not a personal site but a public forum to be composed of the contributions by readers, as you see already.
Most pages are published in Japanese and in English in parallel for the purpose of mutual understanding and collaboration between Japanese and overseas people.
I envisage that Pubic Web Sites built in different countries/communities will form A Global (TRIZ) Community with much reduced language barriers .
Four Entrance Pages have been installed in 2012 for your easy access to articles.
The number of visits since November 2005 is (on Nov. 5) 233,673 (increasing by about 3,400 for the last 1 year) to the top page in Japanese and 41,640 (increasing by about 1,200) to that in English.
I wish this Home Page be useful for you readers to solve your various problems.
Readers' contributions either in English or in Japanese are heartily welcome.
[2] Paper: TRIZ in China:
TRIZ,The Development and Dissemination in Industries in China (Runhua Tan, China)
Early October, two international TRIZ conferences were held at the same time; they are ETRIA TRIZ Future Conference (TFC2017) in Lappeenranta, Finland and Altshuller Institute for TRIZ Studies Annual Conference (TRIZCON2017) in Atlantic City, NJ, USA.
Among many presentations, I am much interested in the paper given by 'National Engineering Research Center for Technological Innovation Method and Tool, Hebei University of Technology (Tianjin, China)' at the both conferences.
On my request, Professor Tan sent me his TRIZCON paper and presentation slides.
Thanks to the Author's and Altshuller Institute's permissions, I am very happy to post this paper in "TRIZ Home Page in Japan" both in English and in Japanese translation.
Research and dissemination of TRIZ in China have been developed recently in a surprising speed and extent, we learn, in comparison to the former two reviews:
by Zhao Xinjun (Northeastern Univ.) in Nov. 2004 and
by Xian-yong Zhou (Southwest Jiantong Univ.) in Nov. 2011 .
According to Dr. Bai, the Research Center is led by Professor Runhua Tan, having about 80 faculty members, about 20 PhD students, and about 80 postgraduate students, and is devoted to research, education, and dissemination of methodologies and tools for technological innovation with TRIZ at its core.
China seems to have many more research centers on innovation methods based on TRIZ, under strong supports by national and regional governments.
The Center has developed 'an integrated system of methodologies for innovation on the basis of TRIZ', in the name of C-TRIZ (Chinese version of extended TRIZ). This paper introduces its overview.
They have been actively disseminating C-TRIZ into industries by using MEOTM (Mass-Engineer Oriented Training Model).
The trainings last for half a year or full year (mostly using weekends) with lessons and real practices. One or multiple companies are selected first, and then the participating engineers are selected for organizing a training class.
Every engineer has to bring in an 'inventive problem' related to his/her own job or company, and during the training course he/she has to define the problem clearly, solve the problem, and present the results at open oral defense in order to be certified as an 'innovative engineer'.
From 2013 till 2016, the center carried out 40 training classes, covering 721 companies, with 3173 participating engineers in total, and produced 1471 certified engineers, they report.
[3] TRIZ Forum: Letters from Readers (Aug. - Oct., 2017)
[English page ] Simon Dewulf (Australia), Valeri Souchkov (The Netherlands), Shireen Al - Jaouni (Jerusalem), Isak Bukhman (USA), Sung-Wook Kang (Korea), Toru Nakagawa
I received with thanks these short but warm and encouraging communications.
Mr. Kang handed me a message card in Finland appreciating my activities as a model for himself; I was very much surprised and feel honored.
[Japanese page ] Tadasuke Mizutani, Yasumasa Ikezoe, Kou Haginoya, Akihiro Katahira, Katsushige Hino, Kouji Otani, Naohiko Takayama, Toru Nakagawa
From 4 people (Mizutani, Ikezoe, Haginoya, and Hino) I received comments and questions on my articles about 'Liberty vs. Love' contradiction and Ethics, and I replied them one by one for clarifying various points of discussions.
Katahira announces a new version of his Fuda-Yose tool for visualization, and
Hino asks me a question about the TRIZ' view of AI.
Otani introduces me about the activities of 'Japan Society of Early Stage Dementia'.
Takayama discusses about idea generation in physics, in relation to A. Seryi's Keynote.
Best wishes,
Toru
----------------------------------------------------------------
Toru Nakagawa, Dr., Professor Emeritus, Osaka Gakuin University
E-mail: This email address is being protected from spambots. You need JavaScript enabled to view it. [Main email address. for receiving.]
This email address is being protected from spambots. You need JavaScript enabled to view it. [for sending]
This email address is being protected from spambots. You need JavaScript enabled to view it. [for sending announcements]
Editor of the "TRIZ Home Page in Japan":
URL:http://www.osaka-gu.ac.jp/php/nakagawa/TRIZ/eTRIZ/
Director of CrePS Institute:
Publication of "TRIZ Practices and Benefits" book series (in Japanese)
3-1-13 Eirakudai, Kashiwa, Chiba 277-0086, Japan.
----------------------------------------------------------------