The Altshuller Institute Blogs
The Altshuller Institute for TRIZ Studies hosts a number of BLOGS to promote discussion and exchange of ideas in the TRIZ community.
Bloggers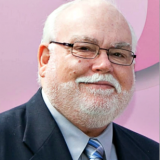 Biography
I am the academic program manager for quality and a professor in the Malcolm Baldrige School of Business at Post University. I am also a PhD candidate in Human & Organizational Systems at Fielding Graduate University, and I have a Master of Science in Engineering Administration and a Bachelor of Science in Electrical Engineering, both from the University of Tennessee. Currently I am also serving as the President for The Altshuller Institute for TRIZ Studies.
My work experience includes over 30 years as a quality professional, achieving multiple certifications in the areas of continuous improvement and innovation: Lean Six Sigma Master Black Belt, Design for Six Sigma Master Black Belt, Organizational Climate Practitioner, and TRIZ (Theory of Inventive Problem Solving) Practitioner. I have also served as a judge for the Michigan Quality Award and an Examiner for the Malcolm Baldrige National Quality Award
Academic background includes being an adjunct professor at the University of Michigan, Dearborn campus, where I taught organizational learning and systems thinking; and at Indiana/Purdue's Fort Wayne campus where I taught undergraduate statistics. I have also taught certification courses for the American Society for Quality Local Chapters for Reliability Engineering and Quality Engineering.
My philosophy of teaching has evolved from these years of experience in the corporate world and affiliations with institutions of higher education. Reflecting on my past experiences, there are three core beliefs that guide my teaching:
1. People have a built in desire to learn
2. People learn their whole lives
3. Responsibility for effective learning belongs equally to both student and teacher
My research and academic interest are focused on continual evolution of the Quality and Innovation disciplines and building core competencies in people and organizations for continual improvement, creativity, and innovation.
On a personal note, I enjoy photography, golf, fly fishing and gardening. I currently live in Plymouth, Michigan with my wife Jo Ellen. We have three daughters with their respective partners and six grandchildren, two boys and four girls. We also are maintaining a home in the Waterbury, CT area, at Post University, as well as our home in Michigan.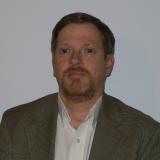 Bill Hessler is a mechanical engineer, inventor, trainer and product designer who has used TRIZ basics and Goldfire throughout his career, spanning four different industrial and medical manufacturing companies. A seasoned innovator & patent holder, Bill has over 20 years of product design experience in power tools, medical devices, military equipment and energy generation. He also has over 16 years of experience using basic TRIZ training and Invention Machine's innovation software to drive his daily innovation productivity.
Prior to his days at ManTech International, Bill has worked for CSC, Equipois, GE Energy, Dade Behring, & Ingersoll-Rand Power Tools. At GE Energy, he held lead mechanical design engineering positions, in both Gas Turbines and Solar Technologies. Two of his many career noteworthy accomplishments include filing over 32 Patent Disclosures during his four and half year tenure at GE, as well as helping Dade develop new unique blood analysis equipment with many improvements to legacy products.
In 1997, Bill was one of the original "Train the Trainers" in Invention Machine's Tech Optimizer software for Ingersoll-Rand and is now considered a power user of Goldfire Innovator software. Bill credits much of this success to applying Goldfire and basic TRIZ principles to his research.
Bill holds a B.S. Degree in Mechanical Engineering Technology from the University of Pittsburgh and a Master of Engineering from Binghamton University. Bill is a Certified Lean Six Sigma Green Belt with a Design for Six Sigma Green Belt as well. He is currently serving as leader of the Membership Committee and also a key member of the Education Committee of the Altshuller Institute for TRIZ Studies, a non-profit organization.