The Altshuller Institute believes that all men and women seek to be more creative and innovative. We believe that with the right tools and some training, people can become 10-30% more innovative and productive. TRIZ energizes and expedites the process of innovation. TRIZ is a natural amplifier of our talents, knowledge and experience. Everything that we do in our life and any decision that we make will be better and more effective when we apply TRIZ. TRIZ alters the critical thinking of people that learn and use it.

The Mission of the Altshuller Institute is to grow productivity and innovation with TRIZ. Application of TRIZ methods to medicine, agriculture, manufacturing and management can spur innovation and improve the human condition. Join us in making this world a better place. TRIZ is the tool, you are the force and the product is a better world.

About Us: Altshuller Institute is a global organizations that has developed a viable TRIZ certification process and promotes the universality of TRIZ in the world marketplace.
What we promote: TRIZ technology will solve problems, better, cheaper and faster.
What we do: We promote the use of TRIZ in the world through conferences, webinars, books and videos. We are developing TRIZ programs for STEM education. We promote TRIZ training from TRIZ providers by advertising their workshops. Product design is your business, accelerating innovative problem solving is ours.
How we can help: Many people struggle to innovate on demand. TRIZ uses a repeatable process to e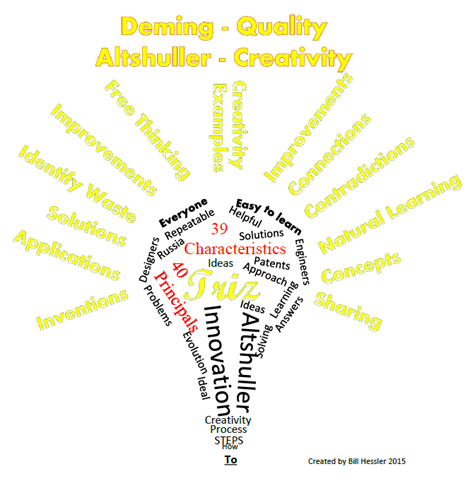 nhance your problem solving abilities. Innovation and creativity can be learned using the time proven techniques developed by Altshuller and his followers.Our organization can help your company accelerate innovation, solve your problems and move your dreams forward. Your team will learn to develop the best innovative solution for their problem. Will you help yourself by joining Altshuller Institute?
What is TRIZ?:

TRIZ

is a powerful disruptive technology that demonstrates that creativity and innovation skills can be learned. This is paradigm shift of immense importance to improve the effectiveness of individuals and organizations in product development and management and to all who would like to participate in STEM related areas.

TRIZ is unique in that it was developed from empirical data -- patent research. A knowledge of TRIZ can benefit all segments of the popula
tion.

TRIZ does not compete with or replace other quality methods but can be used to enhances their weaknesses. TRIZ synergistically compliments other quality methodologies like QFD, Six Sigma, Kaisan, Lean, etc. TRIZ energizes and expedites the process of innovation.

TRIZ

is a natural amplifier of our talents, knowledge and experience. Everything that we do in our life and any decision that we make will be better and more effective when we apply

TRIZ

.

TRIZ

alters the critical thinking of people that learn and use it. TRIZ is the Technology for Innovation.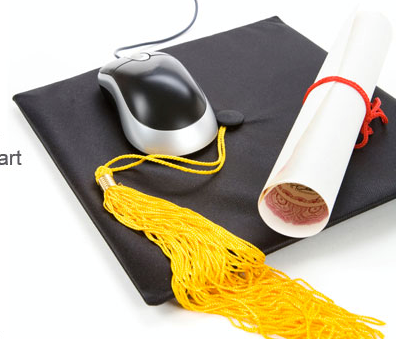 Certification:The Altshuller Institute has developed a viable TRIZ certification program to insure the integrity of th
e
TR
IZ process and the competence of the candidates that have met the rigorous requirements of certification at various level
s.
Earning a certification from the Altshuller Institute indicates that the candidate has satisfied curriculum
requirements and has passed a comprehensive test. This process insures that AI
certificants are competent to produce results at their level of achievement. (More information)

Inside TRIZ

The objective of this paper is to present frameworks that can help companies address various strategic and tactical issues when considering adoption of GPD combining TRIZ (Theory of Inventive Problem solving), Customer value Proposition (CVP), and Set Based Concurrent Engineering (SBCE) pioneered by Toyota. Set Based Concurrent Engineering (SBCE) as a process for developing new products has started gaining traction for global product development. However, GPD projects are finding it difficult to adapt to SBCE process where time spent in the early phases of development typically is more. We propose in this paper how TRIZ & CVP based SBCE framework will make the GPD projects efficient, more robust and faster in many different GPD scenarios.
TRIZ Article


New Tools for Design
Cal Halliburton and Victoria Roza
"True inventions require the determination to solve multiple problems in order to overcome contradictions and yield creative solutions."
In this classic article, Cal Halliburton has condensed and simplified the core of TRIZ application for everyone to easily digest and apply. Cal is a teacher by trade and he spent years studying TRIZ from various TRIZ Masters. His style is simple and effective. I am sure that you will enjoy this article and learn a great deal in the effort.
Inside TRIZ

September, 2007
Howard Smith
As every process change practitioner knows, simple business tools catch on. Who hasn't heard of a SWOT chart – strengths, weaknesses, opportunities, threats? On the other hand how many business people know how to perform a SWOT analysis effectively? Drawing a SWOT chart might look easy, but solving the problem it represents is far from trivial. Many of us use the simple SWOT framework and hardly ever stop to think about what the structure of the chart really means. It is all too easy to fall into the trap of considering our work done if we can get the team members to agree on what to write in the four boxes! Unfortunately, the process often ends there. In this article, I'll show how to go beyond a simplistic SWOT analysis and move on towards an actionable implementation strategy.
TRIZ Feature
Is anti-virus a Necessary Evil?

Using TRIZ Ideality and Contradictions to find out
what is Necessary and what is Evil
By- Umakant Mishra, Bangalore, India
This email address is being protected from spambots. You need JavaScript enabled to view it., http://umakant.trizsite.tk
Using Ideality to determine what is desirable
According to the concept of Ideality, the best anti-virus is "no anti-virus" or a "virus free environment where there is no need of any anti-virus". However, for many practical reasons the above Ideal Final Result (IFR) is not possible to achieve in the present circumstances. When the ultimate IFR is not possible to achieve the problem solver has to take a step backward and consider a lower level IFR1. The best solution is that which is closest to the Ideal solution. The best solution is that which fulfils all the desirable functions of an anti-virus program without having any of its drawbacks.
Inside TRIZ

August, 2014
Wes Perusek
We are looking back at an important article written by the late Wes Perusek, a champion of TRIZ in education. His belief that TRIZ was one of the keys to a well rounded education for all students can be re-emphasized even more today then in 2003. AI will be re-doubling its efforts to get TRIZ accepted into the national STEM curriculum. If you know any key STEM people, please have them contact AI for more information.
Improving Technological Literacy in the Schools
The systematic study of the past is crucial for full development of those who would shape the future. We here argue that historians of technology have a vital role to play in developing a curriculum for the schools that could help foster an atmosphere of innovation and invention among the next generation of engineers, scientists and researchers.