TRIZ
CON
2017
-
Is back and better than ever. Because of the delay and the change of venue, we have been able to deliver this Conference with lower fees and an improved facility.

Where: Atlantic City, New Jersey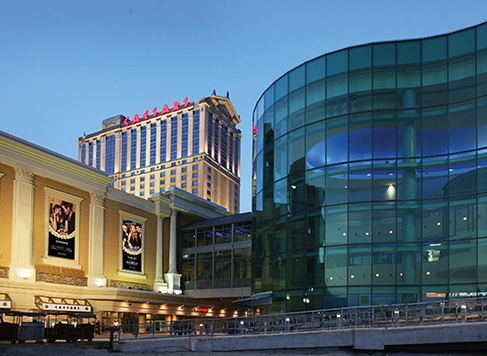 Location: Ceasars Atlantic City, 2100 Pacific Ave, Atlantic City, NJ 08401 US
Theme: "TRIZ in Education, Industry and Business"
Call for papers is now open. Abstracts need to be submitted before 15 June 2017. Our Program and Papers Coordinator will be Mansour Ashtiani, a past President of AI.
All Abstracts should be sent to This email address is being protected from spambots. You need JavaScript enabled to view it. , Isak Bukhman This email address is being protected from spambots. You need JavaScript enabled to view it., and Mansour Ashtiani This email address is being protected from spambots. You need JavaScript enabled to view it.. See author guidelines.
Call for Papers is open. We are looking for papers and case studies relative to innovation in all areas by using TRIZ. Areas of interest include but not limited to:
Engineering -- Mechanical, Chemical, Aerospace, etc.

Education -- STEM, University, worker training programs, etc.

Medical Applications -- Research, product development, process improvements, etc.

Other applications.
Abstracts are coming in for TRIZCON2017. We have extended the Call for Abstracts until 15 June. We will post accepted Abstracts to the website upon review by the Papers Committee. Get your Abstracts in to Mansour Ashtiani, Isak Bukhman and Altshuller Institute as soon as possible. Final Papers are due for review by 25 July. Final Revised Papers will be due NLT 15 August 2017.
To see currently submitted Abstracts click here.
********************** *********************** **********************
Special Training Opportunity to become AI certificed TRIZ Practititoner in May 2017

AI TRIZ Practitioner Workshop takes 5 days of training and also includes practical exercises, mini TRIZ projects, and a certification exam. The instructor will be Isak Bukhman, TRIZ Master and President of AI.
AI TRIZ Practitioner is able to analyze systems, define problems and create advanced concepts for solutions. Topics of Curriculum for AI TRIZ Practitioner Workshop will include:
TRIZ overview, main ideas

Quick move through main topics of AI TRIZ Associate workshop:
Laws of system evolution

System and physical contradictions

Substance-field-time-space resources determination and using for problem solving

Value Methodology, and system functional analysis, basics

Root-Cause Analysis

Scientific Effects and Phenomena application for problem solving
Technology for Innovation, overview

Hybrid/Alternative system design

Substance-Field Modeling and Analysis

System of Standard Solutions: 5 Classes

System Functional Modeling/Analysis, Trimming Method - Design Simplification Strategy

Substance-field-time-space resources determination and using for problem solving, practice

ARIZ-85C Parts:

1-4 case studies and practice

Concept evaluation and selection, hybrid concept design, concept scenario

TRIZ mini-projects, practice
This Workshop will be held on 8-12 May in Worcester. MA. For more information go to TRIZ Training for details click TRAINING
Details