TRIZCON2015 is the 14th annual international conference onTRIZ (Theory of Inventive Problem Solving) and will be on 10-12 February, 2015 in consonance with the Innova-Con in Houston, TX. The joint Conference will be held at Rice University. We are planning a 2-day event that will include TRIZ instruction at the introductory and advanced levels. Speakers from industry and academia will relate how TRIZ has positively impacted their organizations. Included in this event, will be a breakout session to solve significant problems that challenge our world using various technics. Also, we will present case studies on the advancement of innovation and TRIZ. We hope to have representation from various TRIZ software developers to showcase the latest developments in their offerings
The Theory of Inventive Problem Solving (TRIZ) is the Technology for Innovation that has captured the imagination of many top 500 companies in the United States and abroad. The use of TRIZ in science and engineering circles to solve manufacturing problems and create new products has been vigorously gaining ground since its introduction to the United States just a few years ago. Companies such as Brunswick-LifeFitness, Samsung, Intel, Procter & Gamble, Ford, Boeing, Philips Semiconductor, LG Electronics and many others have used TRIZ concepts to solve complex technical problems systematically. The use of TRIZ has been expanding into other areas. TRIZ has been used successfully in biomedical research, medicine, computer programming, business management, etc. We anticipate that with a broader audience TRIZ will find many more practical uses.
This Conference is an opportunity for new/experienced people to get an in-depth introduction to TRIZ and to meet with an international group of trainers and end-users. Even though the agenda is packed with training opportunities, there is ample time for individual discussions among attendees. On Tuesday, 10 February, there will be a two-track tutorial that will meet the needs of newcomers and an advanced track for experienced users.
TRIZ Agenda Synopsis

- 10 Feb: Introductory TRIZ Workshop - Conducted by Jack Hipple, principal of Innovation-TRIZ, chemical engineer and expert in the application of "Soft-TRIZ". Following this session at 2:30 PM, there will also be mutiple problem solving workshops to work on problems provided by Texas A&M, Area 41.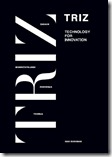 - 10 Feb: Certification Test preparation available in a second track by Isak Bukhman, TRIZ Master and author of "TRIZ- Technology for Innovation". To participate in this training, you must pre-register for this test. See below on 12 Feb.

- 11 Feb: General Sessions, Keynotes, 3-tracks of Workshops and multi-tracks for TRIZ papers and case studies with the below speakers.
Dr. Noel Leon, University of Monterrey, MX, will be speaking in the morning Session. Other TRIZ speakers in the afternoon session include:

Chuck Roe, Post University

Ellen Domb, PQR Group

Lars Gilbertson, Professor, BioEngineering, Tulane University
- 12 Feb: Test prep sessions for AI Associate Test followed by the test. Test preparation and Proctoring will be done by Isak Bukhman, TRIZ Master. Isak studied under and worked with Genrikh Altshuller in Russia. To take this test you must register and pay the testing fee by 1 February. Visit AI to sign up: http://www.aitriz.org/triz-certification/associate-certification

- 12 Feb: Also on this day, Karen Gadd of Oxford Creativity will conduct a half-day Workshop on "Oxford TRIZ: Clever Mini Solutions to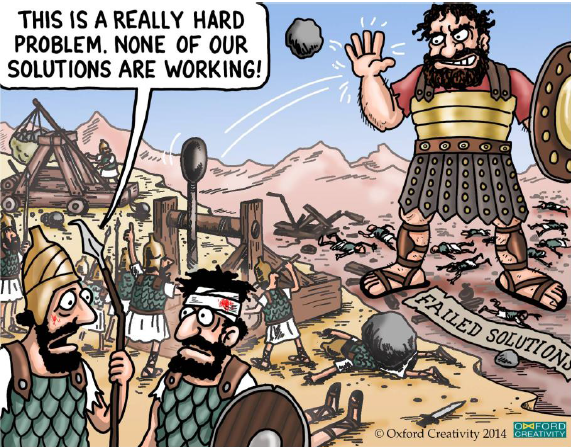 Beat Monster Problems". Cost for this Workshop is $65. This is a unique opportunity for people to learn how easily and simply TRIZ may be learned. She authored the book, "TRIZ for Engineers," but the presentation of tradional TRIZ material is ubique in its simplicity. Novice or expert, you should not miss this presentation. See attached pdf for more details

For the full joint Conference AGENDA, go to: http://innova-con.org/day-one-agenda/.
Venue
The venue for this joint Conference is the Rice University BioScience Research Collaborative, 6500 Main Street, Houston, TX 77030. It about 3 blocks from the desiganted hotel. For more information about the venue go to http://innova-con.org/venue-2/
Sponsorship
This Conference provides an opportunity to connect with world innovation and TRIZ experts. Previous TRIZCON events have been sponsored by Boeing, ASQ and other Fortune 500 Companies. Post University is a contributing sponsor of this event to promote innovation but additional support is needed to make this event a success. Your financial support is needed to make this event successful!
Benefits to sponsors include recognition in conference materials and website, a number of free conference registrations. Please review the sponsorship schedule and indicate your commitment.
TRIZCON Sponsorship levels*
| | | |
| --- | --- | --- |
| Level | Amount | Benefits |
| Primary Sponsor | $25,000 | Choose the venue and date of the Conference. Priority web recognition, display banner, recognized for lunches, plus 25 full registrations and $4,000 donation to the AI STEM Program. |
| Platinum Sponsors | $10,000 | Priority web recognition, display banner, recognized for breakfasts plus 10 full registrations and $2,000 donation to the AI STEM Program. |
| Gold Sponsors | $5,000 | Web recognition, display banner, 5 full registrations and $1,000 donation to the AI STEM program |
| Vendor Sponsors | $1,500 | Vendor table, recognition and 3 full registrations |
| Philanthropic Donors | $ TBD | Individual recognition and 2 full registrations |
*To be a sponsor, please contact: Richard Langevin at This email address is being protected from spambots. You need JavaScript enabled to view it. or 508-799-6601.