Author: Karen Gadd, "How TRIZ completes all other innovation toolkits"

Presenter: Karen Gadd, Founder of Oxford Creativity

Abstract:
Karen Gadd examines how TRIZ completes all other innovation toolkits - filling in their gaps, complementing their power and efficacy to deliver a complete and effective toolkit. It offers a pragmatic view of how simple and straightforward it is to achieve TRIZ Innovation. The conclusions drawn are from 15 years of practitioner experience working with teams in global companies successfully implementing Oxford TRIZ in industry. It is based on TRIZ in action on all aspects of innovation, from idea generation of new concepts and products to IP and patents and tackling the most challenging, intractable and 'unsolvable' problems.
Innovating the Innovators - although it is challenging for Innovation experts unfamiliar with TRIZ to accept new ideas on innovation - this explains how TRIZ could enhance their skills. For TRIZ Innovation experts this is a practical guide of how to keep it clear, and simple. Oxford TRIZ also offers humor through the special commissioned cartoons - as fun an important ingredient for creativity. It looks at innovation from a TRIZ viewpoint - offering answers to the following questions:

• Can TRIZ suggest how to solve the Fundamental Contradiction of Innovation?
• Innovation - outside TRIZ - is this the only part of all Business Toolkits which didn't originate in engineering and manufacturing?
• Spontaneous Brainpower - does this conflict with Systematic Innovation?
• Why does the belief in brainwaves, chance ideas, coincidence all mitigate against accepting systematic creativity?
• Would great Inventors have always moved faster with TRIZ?
• Is TRIZ the only Innovation Problem Solving Toolkit?
• Can TRIZ predict when brainstorming will fail?
• Why does TRIZ need Brainstorming .... which also needs TRIZ?
• Why is there universal toleration of discontinuous processes and inconsistency in otherwise systematic toolkits?
• Can we always get Innovation on demand with TRIZ?
Biography: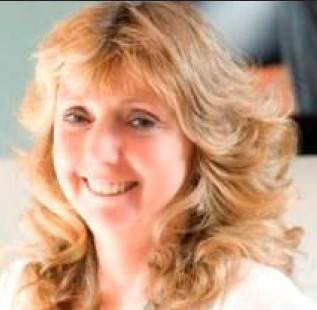 Karen Gadd delivers TRIZ problem solving, working with managerial and engineering teams in many companies, both large and small, helping them develop new/next generation products, and resolve their most challenging issues. Her mission is to reveal the simplicity, rigor, and unique power of TRIZ.
In 1998 Karen founded Oxford Creativity - now run by her daughter Lilly Haines-Gadd who has established it as one of the world's top TRIZ companies, helping global enterprises achieve innovative problem solving and developing their own expert in-house TRIZ teams. Together with their experienced TRIZ colleagues Karen & Lilly have taken TRIZ to many major companies including Rolls-Royce, British Nuclear, Bentley, BAE Systems, Nissan, Pilkington and Moog. The Oxford Creativity teams endeavor to help everyone locate for themselves clever, sustainable & cost-effective solutions to even the most intractable problems, by thinking more clearly and efficiently harvesting their own & the world's knowledge.
Oxford Creativity is also famous for its TRIZ cartoons, commissioned for over a decade from Oxford's Clive Goddard. There are over 200 featured in Karen's popular TRIZ for Engineers book - which has been translated into many languages. Karen's TRIZ publications reveal the fun of problem solving, showing how TRIZ activates and enhances our own brain power, knowledge and experience. She has recently completed a TRIZWIZ children's book and TRIZBIZ for Top Managers.
Karen studied at Imperial College, and London Business School. After working in strategy in the City of London she returned to Oxford, teaching at Oxford's European Business School ESCP - EAP (based in Paris, Oxford, Madrid & Berlin) and serving as a Governor of Coventry University. Karen's has created many new, successful and innovative enterprises which make a difference including MUSIC at OXFORD and the European Union Baroque Orchestra - raising millions in corporate sponsorship to ensure their success.