TRIZ Technology for Innovation
Isak Bukhman (TRIZ Solutions LLC)
Abstract
1.TRIZ is a science of system development based on laws of systems evolution and the best practices of thousands of developers and scientists (Figure 1)
Figure 1. Structure of TRIZ
2.TRIZ Technology for Innovation is the process of using all parts of TRIZ in combination with other proven design development methods and best practices of effective project teams for system development and problem solving.
3.TRIZ Technology for Innovation is applying through TRIZ Innovation Roadmaps for project creation and problem solving (Figure 2).
4.TRIZ Innovation Roadmap for Project Creation and Problem Solving is an individual combination of parts of TRIZ, along with other proven methods and best practices of effective project teams, applied in most effective sequence for the achievement of best results for any given project or problem.
5.TRIZ Innovation Roadmap is a complete set of tools for the conceptual stage of product/process/service design.
Figure 2. The TRIZ Innovation Roadmap (most complete variant) for projects creation and problem solving contains three major parts: Part 1: system analysis and problem statement, Part 2: problem solving and concepts development, and Part 3: concepts scenario creation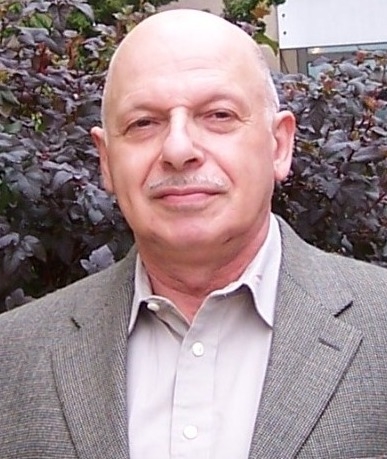 Isak Bukhman (TRIZ Solutions LLC, USA) is a TRIZ Master with more than 40 years of practice in the areas of product/process/business development.
As their chief methodologist, Isak spent almost ten years at Invention Machine Corporation (IMC) while the company established its global reputation. He now works as an independent consultant and owner of TRIZ Solutions, LLC. TRIZ Solutions LLC is a consulting company and offers the complete array of TRIZ Technology for Innovation to companies by using system of trainings, projects facilitation, preparation of consultants and support in the creation of Centers of Innovation.
During recent years, Isak has been active delivering TRIZ training workshops and guiding the development of more than 100 innovation projects in 16 countries (USA, UK, Spain, Germany, Netherlands, Russia, Latvia, Bulgaria, Israel, People's Republic of China, Hong Kong, Japan, South Korea, India, Taiwan, Singapore) for more than 40 leading global corporations, including Eaton, American Axle & Manufacturing, Johnson Controls, BYD, Bobcat, Shell, Masco-Behr, Baker Hughes, Chemtura, Henkel, Samsung, Intel, Microsoft, NXP, Johnson-Johnson, Hospira, Mattel/Fisher-Price, Kaifa, GAF, Clorox, Corning, Compal, Epistar, General Dynamics Land Systems, Whirlpool, Alcon, DePuyOrthopaedics, Flowserve, Savannah River Site, Steris, Biomerieux, Medtronic, Philips, Delphi, POSCO, Xinetics, BaoSteel and A.O.Smith Corporation
Isak's work has also included the delivery of numerous basic and advanced training seminars (some together with Genrich Altshuller), education and training of thousands of managers, engineers and researchers in TRIZ/Value Methodology, and – closest to his heart – seven years of child and adolescent creativity (TRIZ) education in his native Latvia.
This email address is being protected from spambots. You need JavaScript enabled to view it.