Mark L. Fox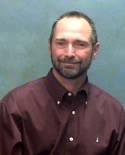 Mark L. Fox is a leading authority on teaching practical creative thinking techniques for business.

Mark has an undergraduate degree in Chemical Engineering with an MBA. Having held top management positions in Rocket Science, Aircraft Hydraulics, Engineering Services, Customer Service, Software and e-Business, Mark has an extremely diverse background. He has held positions ranging from Management and Operations to Sales, Marketing, and Research & Development.

Some of Mark's unique accomplishments include increasing e-business sales 600% in one year, receiving NASA's highest recognition of "Launch Honoree" at age 23, and being the youngest person promoted to the position of Chief Engineer on the Space Shuttle program at the age of 31. Mark was also the Chairman of the "orbital debris" committee and an eight-time collegiate "All American in Marksmanship. Mark also designed and built a 10,000 pound rocket, built his own airplane and flies hot air balloons. He also authored the book "Da Vinci and the 40 Answers".

Mark's interest in creative thinking dates back to the early days of his career when good, practical, creative thinking training could not be found.