***************************************************************************************************************************************************
Alsthuller Institute election -- 24 October 2016-- New President elected!!!
Isak Bukhman, short professional biography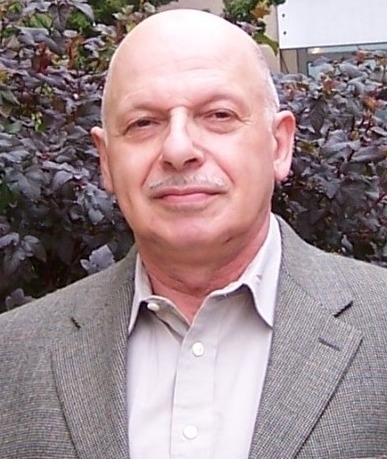 home tel.: 1-617-926-7145, mobile: 1-617-218-7415
e-mail: This email address is being protected from spambots. You need JavaScript enabled to view it., website: www.trizsolution.com Skype id: Bukhman
I was born (1946) in Kuldīga, a town in Latvia's western region Kurzeme with a population of approximately 13,500. Kuldīga was first mentioned in 1242. It joined the Hanseatic League in 1368. The pride of Kuldīga is the Venta Rapid, a 240-meter wide natural rapid which is the widest in Europe. My parents Ester and Beno lost their families during WW2 in Latvia, and I joined them for their new life in 1946. We moved to Riga (capital of Latvia) in 1952. I heart first Russian words in Riga. I lived in Riga until my emigration to the USA in 1996.
In 1971, I began to study and use Value Engineering (VE). My first project was – pneumatic valve device with an electromagnetic switch. I was first and only one VE specialist and practitioner in Latvia until 1979.
VE does not have any problem-solving method and recommends using brainstorming, morphological analysis, Synectics and other similar methods based on trial and error techniques. For several years, I looked for a more effective method that would help me solve problems in VE projects. In 1977, I happened to notice TRIZ mentioned in some publications. Soon after, I found a few engineers in Riga who were familiar with TRIZ. I learned all that they knew, but it was not enough for my work. I wrote directly to Genrich Altshuller that I wanted to learn TRIZ, and so I become his student. Altshuller asked me about my level of TRIZ knowledge and, immediately, sent me a large amount of material on the subject. I became his apprentice and, eventually, a member of his team. I found my Teacher and it was a starting point of my career as a consultant and a teacher.
About 30 years ago, I completed one interesting project in Riga. I spend about 6 years (1982-1988) for this project. We started with not "official" team of 15-20 five-six grades students, including my daughter. We finished with a special Gymnasium there innovation technologies (TRIZ and related methods) and creative imagination development (CID) were official subjects for all 11 grades (11 grades were USSR school standard for kids' education). Some fragments of TRIZ were incorporated in some of "classical" subjects like physics, geometry, chemistry, literature.
In 1990-1991, I led a team, which created Government Project "Conception of Latvian National Economy Development."
In 80's/90's together with colleagues from Latvia, Russia, and Eastern Europe I carried out many projects & sessions with products and processes for various industries, including: manufacturers of industrial equipment; motors and machines; telecommunications; electronics; electromechanical products; consumer products; oil production and transportation; consumer goods; educational system development; healthcare system development, etc.
My work has also included the delivery of numerous basic and advanced training seminars (some together with Genrich Altshuller), education and training of thousands of managers, engineers and researchers in TRIZ/Value Methodology.
In 1988 I was appointed by Genrich Altshuller (http://coollib.net/b/55693/read) as one of 19 TRIZ official consultants.
After immigration to the USA, I worked almost ten years for Invention Machine Corporation (IMC) as their chief methodologist. I performed following functions during my job for IMC:
Directed a team of more than 200 scientists, experts, developers, and animators that designed and developed about 8000 detailed description and animated clips of scientific effects

Created the unique functional/parametric classification system for the scientific effects database

Created unique catalogs and libraries of Parameters, Fields, Substances, and Functions that form the basis of TechOptimizer, IM-Phenomenon, and Goldfire Innovator software

Guided development of projects for Gillette, Phillips Petroleum, Motorola, Boeing, Honda, Delphi-GM

Delivered TRIZ and Goldfire Innovator (GFIN) training & certification courses
Now I am working as an independent consultant and own TRIZ Solutions, LLC. TRIZ Solutions LLC is a consulting company that offers the complete array of TRIZ Technology for Innovation products and services to companies from any industry by using a system of training, project facilitation, consultant preparation, and support in the creation of Centers of Innovation www.trizsolution.com.
During recent years, I have been active delivering TRIZ (Technology for Innovation) training workshops and guiding the development of more than 100 innovation projects in 14 countries (USA, UK, Spain, Germany, Netherlands, Russia, Israel, People's Republic of China, Hong Kong, Japan, South Korea, India, Taiwan, Singapore) for more than 40 leading global Corporations, Institutes and Universities including: American Axle & Manufacturing (USA), BYD (P. R. of China), Bobcat (USA), Chery Automobile (P. R. of China), Delphi (USA), Eaton (USA), Hendrickson (USA), Ingersoll Rand (USA), Johnson Controls (USA), Alcon (USA), Biomerieux (USA), DePuyOrthopaedics (Germany), GlaxoSmithKline (UK), Medtronic (USA), Steris (USA), Baker Hughes (USA), Chemtura (USA), Masco-Behr (USA), Shell (USA, UK), Stress Engineering Services (USA), A.O. Smith (USA), BaoSteel (P. R. of China), Flowserve (USA), Hollingsworth (USA), Savannah River Site (USA), POSCO (South Korea), Xinetics (USA), DSO National Laboratories (Singapore), General Dynamics Land Systems (USA), Asus (Taiwan), Compal Electronics (Taiwan), Clorox (USA), Corning (USA), Epistar (Taiwan), GAF (USA), Henkel (Germany), Huawei Technologies (P. R. of China), Intel (USA, Israel), Johnson & Johnson (USA, Brazil), Matter/Fisher-Price (USA), Microsoft (USA), NXP (Hong Kong), Samsung Electro-mechanics (South Korea), Philip Morris (USA), Philips (Netherlands), Shenzhen Kaifa Technology (P. R. of China), Whirlpool (USA), Siemens (Germany), GEGR-E (Germany), Southwest Research Institute (USA), Chung Hua University (Taiwan), Lunghwa University of Science and Technology (Taiwan), Mitsubishi Research Institute (Japan), Singapore Polytechnic-school of Mechanical & Engineering (Singapore), Holon Institute of Technology (Israel), Tulane University (USA)
PUBLICATIONS
Books:
Isak Bukhman, Value Analysis, Theory and Practice, Latvian Scientific and Research Institute of Scientific and Technical Information, Riga, Latvia, 1982 (available in Russian)
Isak Bukhman, Application of TRIZ and Value Analysis in Latvia, Latvian Scientific and Research Institute of Scientific and Technical Information, Riga, Latvia, 1983 (available in Russian)
Isak Bukhman, TRIZ Technology for Innovation, Cubic Creativity Company, Taipei, Taiwan, 2012 (it is also available in Korean, Simplified and Traditional Chinese, and in Spanish)
Isak Bukhman, Technology for Innovation,

Springer, Shanghai Jiao Tong University Press, 2017.
Papers and presentations for TRIZ related conferences and articles in Journals and Newspapers:
Since 1978 about 100 (I do not remember exact number. Maybe it could be more than 100)
http://www.triz-journal.com/first-israeli-triz-conference-report/
http://www.innovationamerica.us/index.php/inthenews/latvia-2013
MAIN Activities with Professional societies related to TRIZ:
Altshuller Institute for TRIZ Studies:
VP of Altshuller Institute, 2009-2013
Member of Board of Directors and member of Certification Committee, 2000-present
International Association of TRIZ (MATRIZ):
VP of MATRIZ, 1996-1998
Chairman of the MATRIZ Council on Expertise and Methodology, 2006-2008
Member of MATRIZ Council on Expertise and Methodology, 2004-2013
Representative (Certification No A-01 of 10/22/2004) of MATRIZ and is authorized to deliver TRIZ Certification courses and to certify TRIZ specialists (Levels 1-3).
Latvian TRIZ Association:
President of Latvian TRIZ Association, 1986-2001
MY EDUCATION
My Teacher Genrich Altshuller certified me as TRIZ Master in 1998
Master of Science in Telecommunications – Polytechnic Institute, Riga, Latvia, 1969-1975
Bachelor in specialty Wired communication – Electromechanical College, Riga, Latvia, 1961-1965
MY MAIN PROFESSIONAL INTERESTS
1. To help Universities to create and introduce Curriculum for Undergraduate-Graduate Programs "Technology for Innovation." It will be classical interdisciplinary programs individually adjusted/adapted for each educational organization. I started to write a book "Technology for Innovation," which will contain most of the materials for these Programs. Book will be published by Springer publishing company and Shanghai Jiao Tong University Press in the middle of 2017.
2. To continue the project "Creative Personality Environment" and to publish the book (probably, with coauthors) with the same title. Maybe I will ask Wiley publishing company and Shanghai Jiao Tong University Press to publish this book. The project "Creative Personality Environment" is based on the following statement:
Each member of human society has talents. These talents could and should be identified, developed and applied in the most effective way as early as possible. Only on this way, each member of human society will have a chance to realize his/her privilege and obligation to be a creative person and to live a productive, successful and happy life.
3. To continue to introduce "(TRIZ) Technology for Innovation" into companies. It means that I will educate company's specialists, facilitate projects creation to help educated specialists to create skills of using received knowledge and prepare local consultants for companies.
The Altshuller Institute had it's Election for 2016 on 24 October beginning at 1:00 PM EDST.

President -- Isak Bukhman.. H James Harrington. H James H